"Americana" Music from The Too Wild Yankees Band
More than 1,000 Charity Benefit Concerts (as of Sept, 2007).. and Counting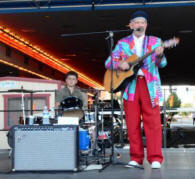 Too Wild Yankees Band Rocks Reno's Hot August Nights in 2012 (click)

Click here to read about some of their music Albums... over 240 Songs on separate Tracks!




The Critically Self-Proclaimed Too Wild Yankees Band puts the "D" in Dance...
with high-fallutin' rootin' tootin' singalong numbers that have a rockabilly semi-twang sound all their own... like NOBODY else ever. From the unique semi-twang vocal-stylings of lead singer and guitar player "Singing" Sammy to the equally talented heart-throbbing beat of national champion "Indiana" Tommy Clark's harmonica, whistling, and drum sticks... you will hear more old-timey Americana songs in 45 minutes than you ever dreamed possible. These two entertainment virtuosos take the audience on a ride from Country... to Rock n Roll... to Patriotic... to Sunday Go to Meeting songs... that literally force young and old audiences to sing along, tap their toes, and twiddle their fingers.


A Report on The Too Wild Yankees Band from Reno News & Review Newspaper (click):
Sam Dehne is mainly known for his activities as a local political Watchdog. For years he has attended every meeting of the Reno City Council, where he invariably expresses his opinions, often in song form. He sometimes calls himself "The Singing Encyclopedia of Reno Government," and has irritated city officials with his topical songs such as "The Ballad of Reno's News Regurgitators" and "The Ode to Reno's Toilets."
But there are other, lesser-known sides to Dehne. He and retired Reno Police officer "Indiana" Tommy Clark have performed more than 600 Charity concerts for Reno area citizens. They are part owners of the Gooseberry Gold Mine, provide commentary for amateur boxing matches, and bill themselves as Too Wild Yankees Band, a musical duo that Dehne describes as "the singing sensation that's sweeping the nation." (click for a recent News Story & Picture)

Here Are Just A Few of 100's of Too Wild Yankees Band Songs:
With The Too Wild Yankees! Band you not only get QUALITY, but you also get QUANTITY.
Look at the songs below and see if you can't find at least TEN of your all-time favorites!
BLUE MOON OF KENTUCKY
JAMBOLIA
AMERICAN DREAM
YOUR CHEATIN' HEART
BABY FACE
THEY'RE ROCKIN' IN BOSTON
DIXIE
DON'T FENCE ME IN
SIOUX CITY SUE
IT'S A LONG WAY TO TIPPERARY
DON'T LET THE STARS GET IN YOUR EYES
TAKE ME BACK TO TULSA
COOL WATER
SAINTS GO MARCHING IN
THE LETTER
RHINESTONE COWBOY
PRAISE THE LORD AND PASS THE AMMUNITION
WAYWARD WIND
SMELL THE ROSES
CANDY KISSES
RED SAILS IN THE SUNSET
BATTLE OF NEW ORLEANS
I LOVE PARIS
HAPPY DAYS ARE HERE AGAIN
CIGARETTES AND WHISKEY
PISTOL PACKING MAMA
TINY BUBBLES
SWING LOW SWEET CHARIOT
THEN YOU CAN TELL ME GOODBYE
PLEASE HELP ME I'M FALLING
PROMISED LAND
MOCKING BIRD HILL
GHOST RIDERS
ME AND BOBBIE MAGEE
FADED LOVE
ROLL OUT THE BARRELS
JOHN WAYNE MEDLEY
WEST VIRGINIA - COUNTRY ROADS
CASEY & THE STRAWBERRY BLONDE
PARTY DOLL
PITTSBURGH PAWNSHOP
WHOOPEE TY YI OH
ALL I HAVE TO DO IS DREAM
KEEP IT A SECRET
CATCH THE WIND
IRISH MEDLEY (3)
TEXAS PLAYBOY RAG
WOODEN HEART
MILITARY (Army, Marines, Air Force, Navy)
I UNDERSTAND HOW YOU FEEL
ACHY BREAKY HEART
WHERE'M I GONNA LIVE WHEN I GET HOME
ROCKY TOP
COTTON FIELDS BACK HOME
BACK IN THE SADDLE
SAN ANTONIO ROSE
IT'S CRYING TIME AGAIN
LISTEN TO THE MOCKING BIRD
THEY'RE GONNA PUT ME IN THE MOVIES
ROCK OF AGES
DOWN BY THE RIVERSIDE
PEACE IN THE VALLEY
ONWARD CHRISTIAN SOLDIER
'66 BEETLE
16 TONS
LUCKY OLD SUN
RUBY, DON'T TAKE YOUR LOVE TO TOWN
OH MY DARLING CLEMENTINE
OH SUSSANA
COMIN' ROUND THE MOUNTAIN
ON TOP OF OLD SMOKEY
GOOD OLD SUMMERTIME/
CIGARETTES AND WHISKY
BOOGIE WOOGIE BUGLE BOY
BE BOP A LULU
KAWLIGA
GOD BLESS AMERICA
MY COUNTRY 'TIS OF THEE
OH BEAUTIFUL FOR SPACIOUS SKY
Walking the Floor Over You (D)
White Silver Sands (D)
Good Hearted Woman (E)
Lord It's Hard to be Humble (D)
Sloop John B (E)
Tamborine Man (G)
All My Loving (E)
Red Neck Mother (Medley)
Honky Tonk Angels (D)
Ricochet Romance (E)
Love Potion # 9 (E)
Filling Station Hold Up (C)
Chattanooga Shoe Shine Boy (C)
Put Another Log On The Fire (E)
All the Gold In California (D)
Some Days are Diamonds (G)
Lucille (D)
Zing Went the Strings of My Heart (D)
Last Time I Saw Paris (G)
That's Amore (C)
Swanee River (D)
Old Black Joe (D)
Beautiful Dreamer (C)
Everybody Loves a Lover
Stormy Weather
Seven Lonely Days
Running Bear
Amanda
How Many Arms Have Held You?
Over There!
Pack Up Your Troubles In Your Old Kit Bag
Rockin' Pneumonia & Boogie Woogie Flu
Bless 'Em All
Pearly Shells
Long Black Veil
Runaround Sue
Counting Flowers on the Wall
Someday
Pick Me Up On Your Way Down
Grandma Got Run Over
Davy Crockett
Battle of New Orleans
High Noon
Folsum Prison Blues
Mama Tried
Give Me that Old Time Religion
And He Walks With Me
They Call the Wind Maria
Ragtime Cowboy Joe
Cattle Call

And One Sam's Favorites... that he wrote:
"The Drunken Freight Train of Her Heart Mashed a Truckload
of My Dreams On the Crossroads of a Lifetime of Needed You
and the Prison of Me and My Old Guitar My Daddy Gave to
Me Down In San Antone" (any key)

AND MANY MANY MANY MORE SONGS FOR ANY OCCASIONS... Weddings,
Birthdays, Wakes, House Warmings, Nightclubs, Barmitzvahs, Pool Parties,
and Just Plain Fun Venues... oh and Barn Dances.
No Sheet Music, No Q-Cards, No Shills... Just Plain Old Jolly Fun For All
It's ear candy and audio art.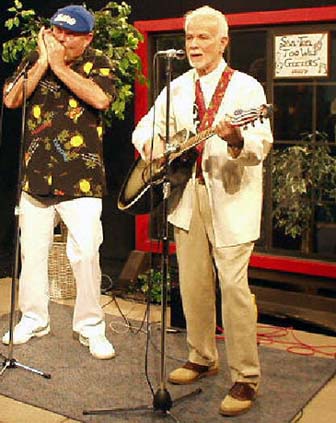 ..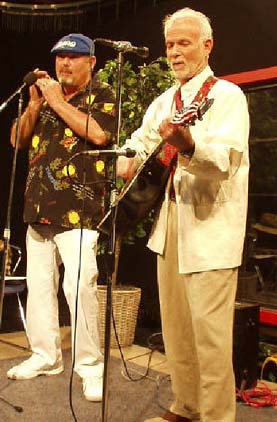 ..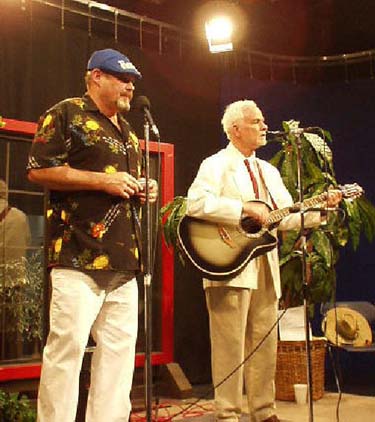 Too Wild Yankees! Band Live On Stage In Concert
"It's the Singing Sensation that's Sweeping the Nation", Harley Schlanger
With The Too Wild Yankees! Band you not only get QUALITY, but you also get QUANTITY.
Look at the songs below and see if you can't find at least TEN of your all-time favorites!
---
ALERT! - It's no longer "Geezers". Now it's "Yankees!"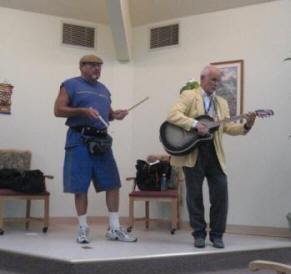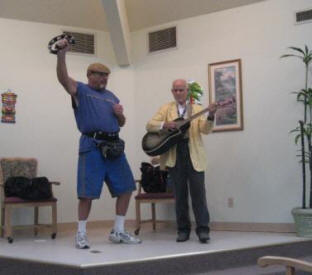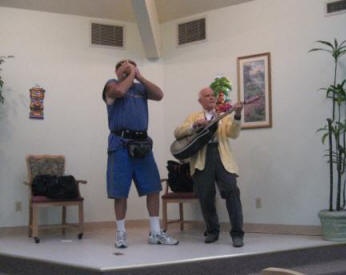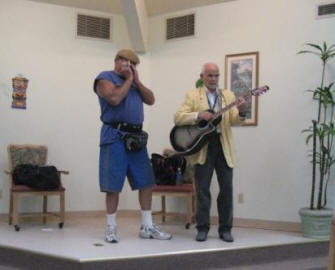 ALERT! - It's no longer "Geezers". Now it's "Yankees!"
---

A BIZARRE NEWS BULLETIN:
Cops Break Up "Riot" at Too Wild Yankees
Band Concert at VA Hospital
Hugo Funderberk
Reno, Nevada (10 July, 2002)
Dozens of fans were badly disappointed during a
Too Wild Yankees! Band concert when the police were
called in to ask the band to change their venue.
The Too Wild Yankees! Band had just started entertaining...
to several sitting ovations... when suddenly they were ordered
out of the VA Hospital Reception area; and told to move their
act to the 3rd floor where the troops were waiting impatiently
for their monthly concert.
It turns out there was a misunderstanding at the original
venue... and the doctors and nurses later conveyed
their sincere apologies to The Too Wild Yankees! Band.
What had happened was that the wrong stage was set up and
the singing and joking and audience applause was interfering
with the doctors and nurses ability to call their patients who were
waiting in the "audience"... some of whom preferred to listen
to the music rather than going to their doctors' visits.
The VA Entertainment director later apologised profusely to the
Band. And in the meantime the stage has been moved to a different
part of the "auditorium"... so that when The Too Wild Yankees! Band
appears for a special encore concert on August 14, 2002 things should
be "more better".
The Too Wild Yankees! Band is a singing sensation that is sweeping
the nation... performing a dozen concerts each month for charity. They
sing vintage Americana Music including Patriotic, Country Western, Gospel
Sunday Go To Meeting, old rock and roll, and hundreds of singalong
songs... and much more. Audience participation is an important part
of the show. A small sampling of their music can be found at:
http://www.renocitizen.com/livemusic.htm
The real "riot" was caused by the breaking up of the concert.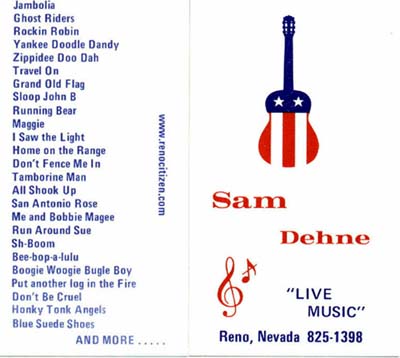 (Sam can perform solo also)

Concerts Large or Small - (775) 825-1398



Before Sam Learned to Entertain... He Flew These.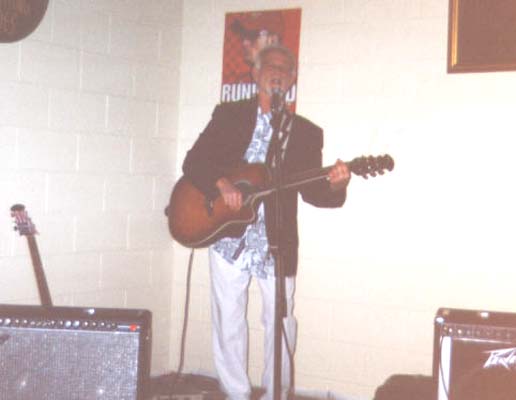 ....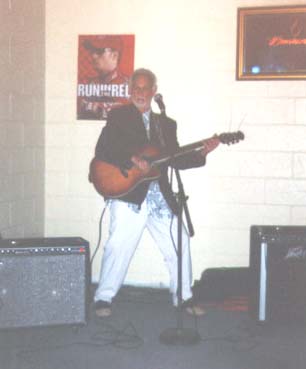 ...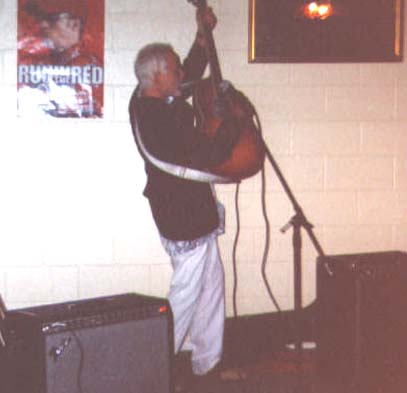 A-Rockin' and A-Rollin' Sam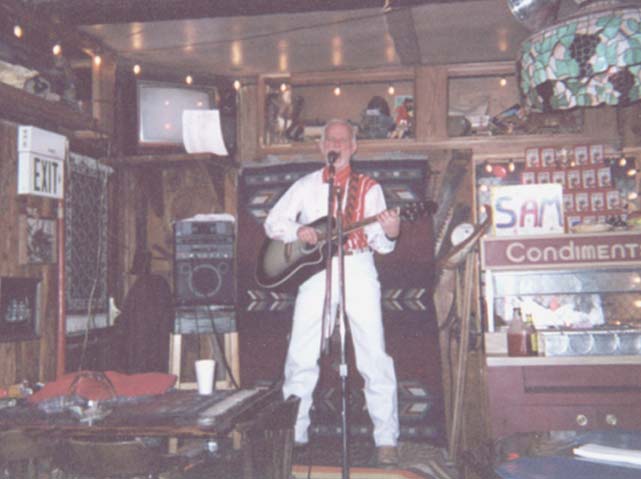 ..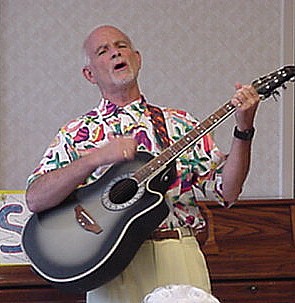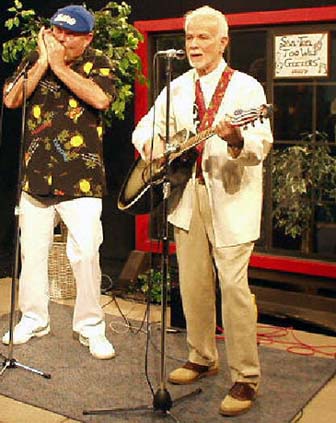 Click to email Sam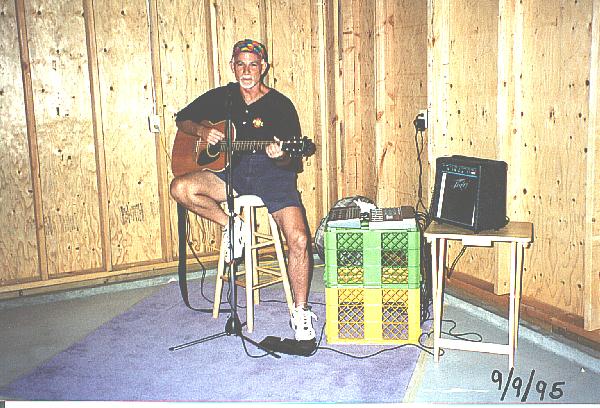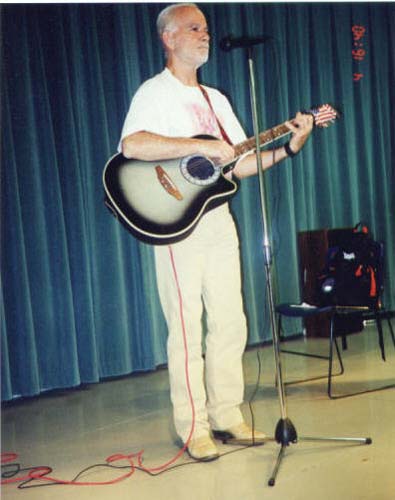 ................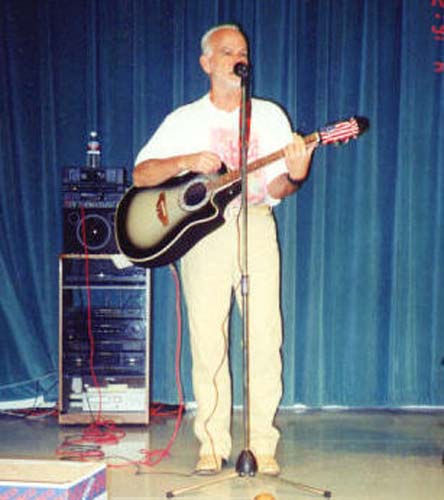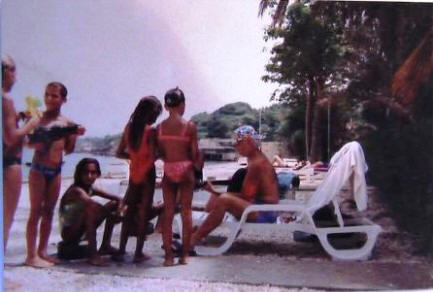 Sam's Music is Loved by people of all ages... even in foreign
lands on the beaches of Dakar, Senegal, Africa.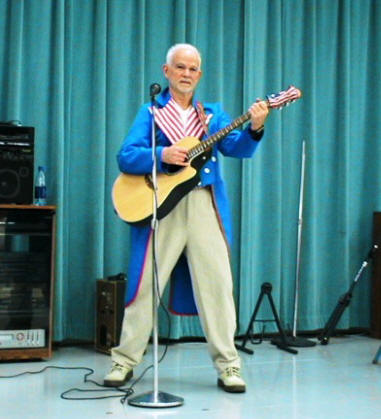 Sammy's Patriotic Too.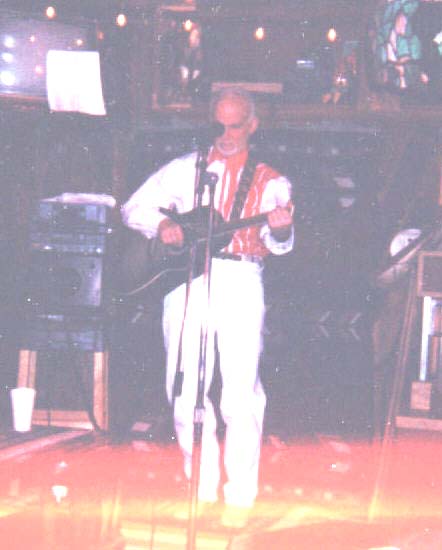 click for larger picture

Click to email Sam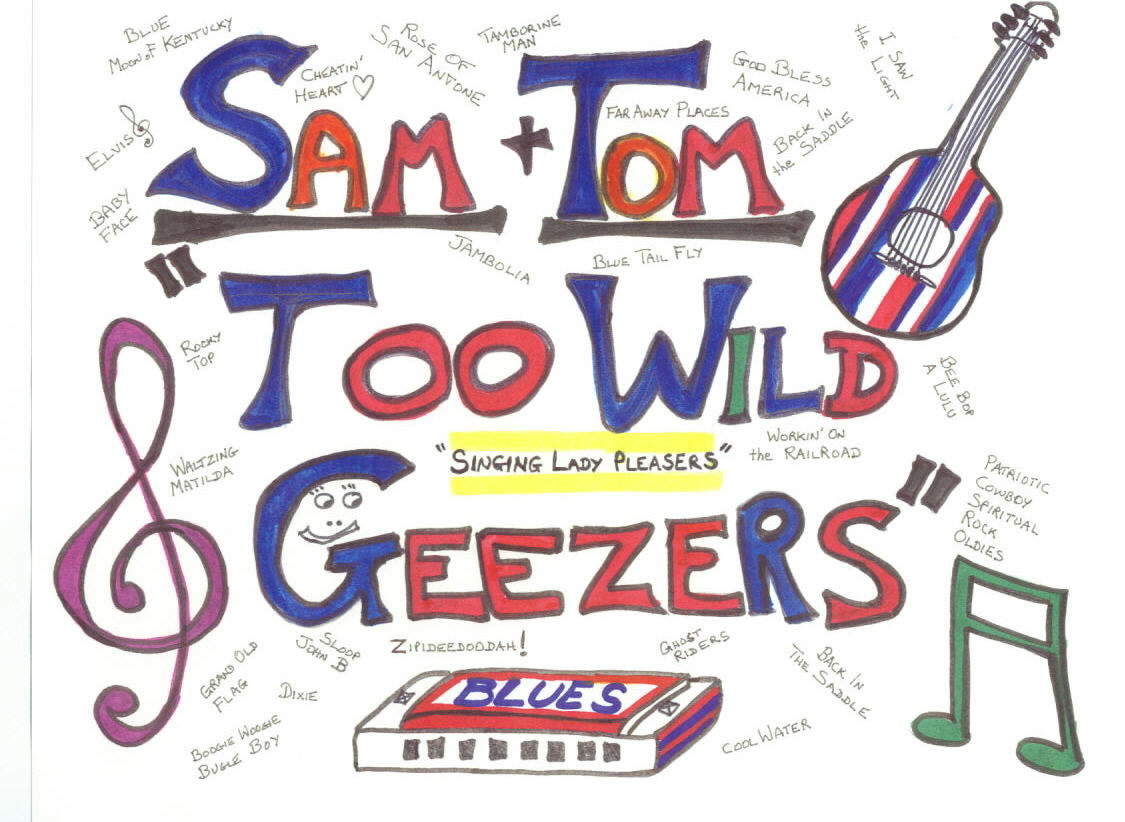 Reno, Sparks, airport, Tahoe, relocate, Reno city hall, city hall, Reno city council, city attorney, Nevada, taxes, NV, real estate, National Guard, real estate, waste, blight, sprawl, sex, sex scandals, perverted, pollution, Rewana Farms, military, Max Baer, Jethros, casinos, gambling, gaming, money, investments, classifieds, Washoe County Commission, Washoe County, construction, corruption, Jeff Griffin, Reno mayor, incompetence, crooks, campaign, landgrabs, eminent domain, condemnation, noise, danger, FAA, pollution, election, lobbyists, contaminants, voters, redevelopment, music, airport, Reno Tahoe Airport, RSCVA, EDAWN, internet, world wide web, www, Reno Air , Politics, AAWC, banana, Banana Republic, Reno