God took Gary "Santa Claus" Ashby to Heaven (click)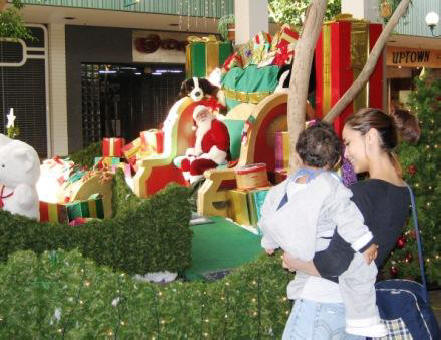 ( click on picture to watch You Tube Video dedication at Reno city hall )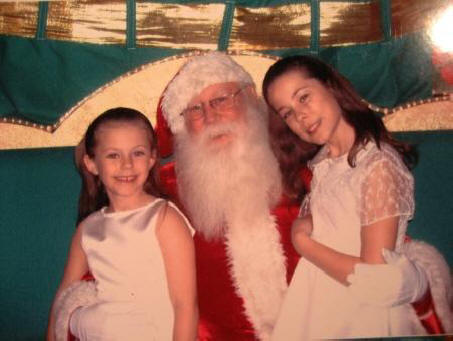 Click on Picture to Watch Santa Make a Surprise Visit To Carson City Council Meeting (Click on picture)



A Few Words About Gary Ashby, From His Friend Sam Dehne:
My good friend Gary Ashby passed away suddenly and relatively peacefully on 28 October, 2009.

He was a wonderful family man, a military Veteran, and a dedicated hard worker. It seems he was always willing to stop whatever he was doing to help his fellow citizens... including me.

He was not only helpful in many aspects of life... he also helped me understand a lot of things about computers and politics.

As far as his number one avocation (besides his family) of being Santa Claus, he knew how to play the Santa role to perfection down to the finest detail. And there are thousands of children who believe that he is The Santa Claus. And Iím sure not going to argue with them.

He may not have been as rich in money as he wished... but he more than made up for it with a rich heart.

I first met Gary in 2002 when he asked me (and my good friend... and Garyís eventual good friend... Tom Clark) to be the announcers for the amateur boxing matches that he was producing in a very masterly manner mostly in Carson City, Nevada. We had a lot of fun with that, and eventually produced some boxing matches that included professional boxers at venues such as the Reno Hilton Grand Ballroom. The operation was so much fun and such a delight that Arthur Mercante (another great ring announcer) asked if he could sit in with us and help with the televised boxing commentary at Renoís El Dorado hotel.

Gary and I also collaborated in producing our own weekly Television shows. Gary took the raw footage of my myriad Public Testimonies at government meetings and electronically transferred them to his computers. And then he created 65 extremely professional One-Hour television episodes of "The Sam Dehne Raw Rah" show. He loved playing around with the politics of it all and having fun with the animated characters he created to add to the free-lance ambiance of the shows.

These programs (that include politics, music, boxing, and even some darn good Public Service Announcements) can be seen on Reno Public Television every Friday night. And they can be seen ubiquitously on the World Wide Web at any time of the day or night... everywhere in the World. All of this thanks to Garyís dedicated computer talents... and my "material". Arguably, there is nothing else like it in the world.

Gary also used his great computer skills as we collaborated in the production of 25 Music Albums for my Too Wild Yankees Band. Most are audio CDs, but several are also video DVDs. Each of these albums has at least 25 great songs... with over an hour of music on each. Gary painstakingly copied each song from my old-fashioned audio cassettes to his computer and then created each of the myriad albums and videos.

This is only (part of) the part of Garyís life that I know about. I doubt that I could have done it nearly as well without Gary's sophisticated professional help.
Goodbye Gary.
Your friend, Sam Dehne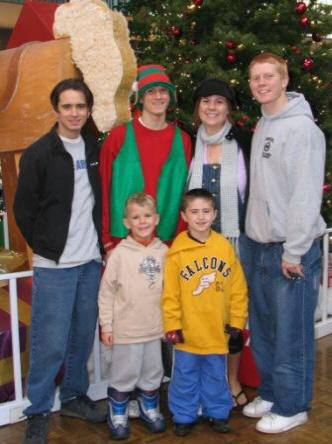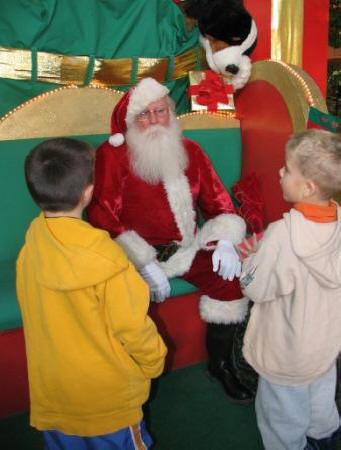 Sam's Grandkids Visit Santa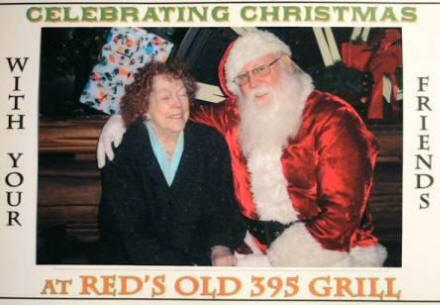 Christmas of 2004 - My Dear Mother, Peggy, Meets Santa Claus.