50,000 VOTERS WILL SEE THIS EVERY DAY.
DEHNE brings 21,000 Plus votes that his loyal fans dedicated to
him in the Mayoral Finals of the last election.
That is more votes than all the other candidates combined.
If there is an honest vote count, Reno will have "Mayor DEHNE".
Not even the RGJ's insane fear and jealousy of DEHNE
can overcome an honest vote count.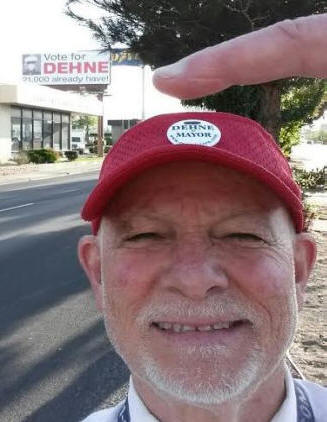 DEHNE's Ultimate "Selfee"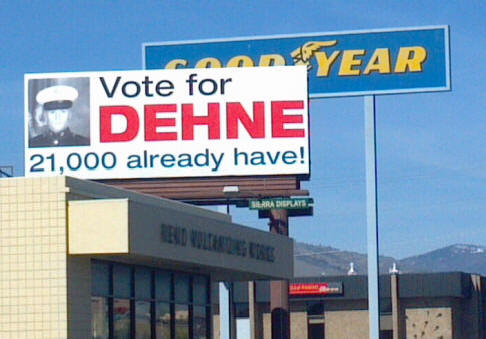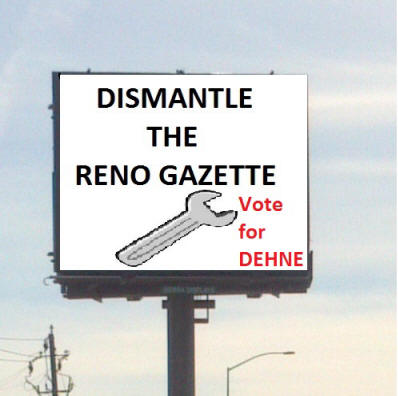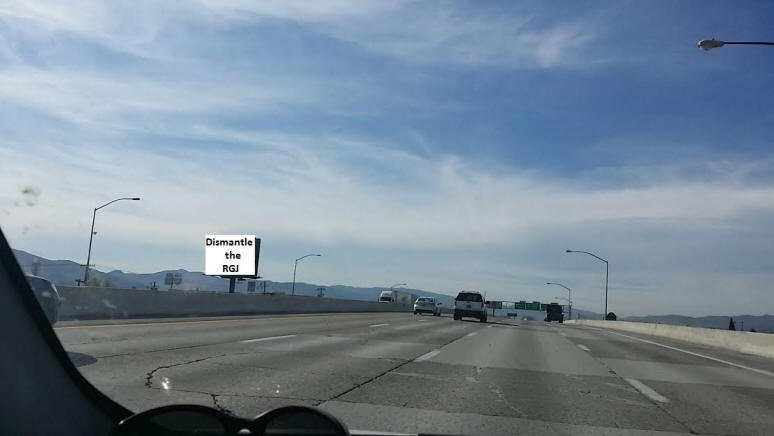 VOTE FOR CHAD DEHNE ("DENAY") FOR
RENO MAYOR
("21,000 PLUS" [RGJ quote from election] loyal citizens, who voted for DEHNE in
the Championship Bracket in last mayoral election, cannot be wrong.)
1. (click to read DEHNE's Patriotic Platform)
2. (click to see more pictures of DEHNE)
3. DEHNE is on Facebook. He is THE "Reno Mayor Dehne" of RENO.(click)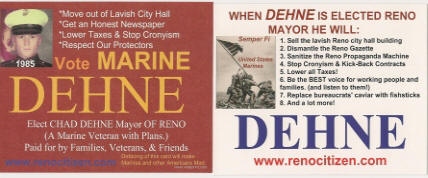 (Platform) (A Marine Corps Veteran with Plans) (Platform)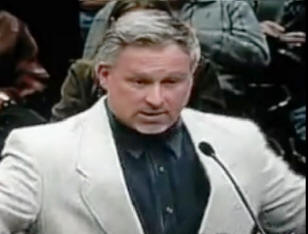 (click to see DEHNE in Action)



AND DON'T FORGET THIS DEHNE:
Vote for Sam Dehne for Reno City Council
2014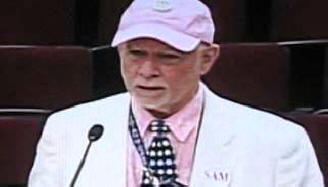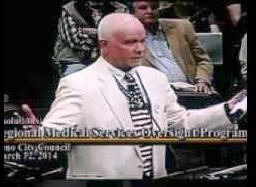 Sam Dehne, Lt Col, USAF (ret)
ABOUT SAM (CLICK)



[Click here to See Sam's Platform of ideas to save Reno]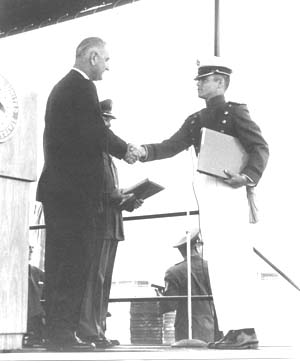 WHO IS SAM?


Click to watch Sam Watchdogging Govt


(Then click on any of the 291 different videos)