DEHNE's FIRST AIR FORCE OFFICE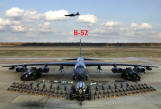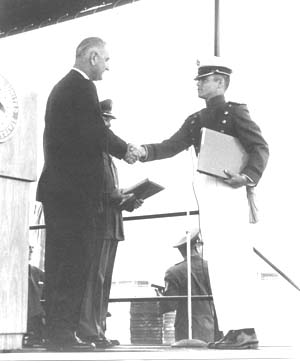 Sam Dehne at USAFA Graduation
DENIS "SAM" DEHNE (pron: DNA)
LT. COL., U.S. AIR FORCE (ret)
RENO, NEVADA
(775) 825-1398
email (click)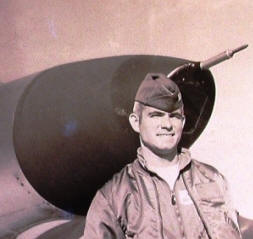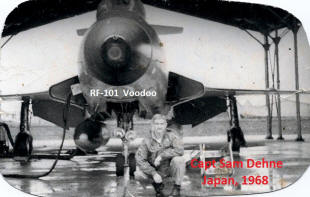 And shortly thereafter: "Sam's in the Air Force Now!"


A Humble Father, Writer, Boxer, Fighter Pilot, Bomber Pilot, Airline Pilot, Union leader,
Orator, Watchdog, Warrior, Philosopher, Newspaper Editor, Newspaper Reporter,
Song Writer, Musician, Singer, Poet, Rock Star, Television Entertainer,
quirky, tenacious, fortuitous, patient, fair, feisty, tolerant, and humorous



A One Page Biography of Sam (as if that's possible)



Sam would be in United State Congress if the traitors had not stolen dozens of 1,000s of his votes. (click)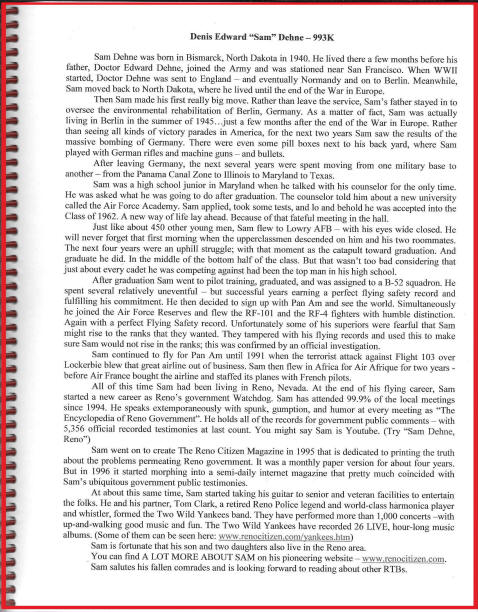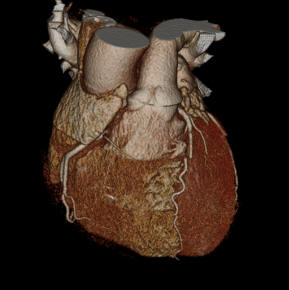 Here's Sam's Heart - 2008



Sam, May, 2010

A Brief Comment about the early Past:
Sam Dehne (pron DNA) graduated from the United States Air Force Academy in 1962. He spent 5 years flying B-52 bombers in the Air Force before becoming a pilot with Pan American World Airways in 1967; while also flying RF-101 and RF-4 fighters in the Air National Guard.
It appeared Sam's destiny had arrived. (No more resumes required... )
But Damn It All, Pan Am was blown out of business in late 1991 after the dastardly terrorist bombing of flight 103 over Lockerbie in December 1988.
Sam's flying career came to an end shortly after the horrific and sad demise of America's beloved Pan Am.
Unlike the later Act of Terrorism of 911, where American govt GAVE airlines $$billions of dollars, in Pan Am's case the govt took immediate action against my Airline. We fought against immense odds to survive. From the govt.. to other "brethren" airlines.. who scavenged our passengers and routes.
The cards were stacked against Pan Am like nothing in American history.
It was too much.


Sam, serendipitously, began to discover his new "calling"... Citizen Watchdog.

As a self-reliant individual, Sam has been blessed with the good fortune to be able to focus on the things he considers to be important. He does not plan to deviate from what he believes. Right or wrong... they are HIS beliefs.

His work ethic and investigatory and writing skills can be found ubiquitously in the internet magazine that he created and has published for over 10 years. The Reno Citizen magazine is a non-profit (and non-salaried) publication dedicated to the betterment of mankind... especially in Reno, Nevada. Furthermore, Sam holds all the national records for official Public Testimonies (click) at myriad government meetings.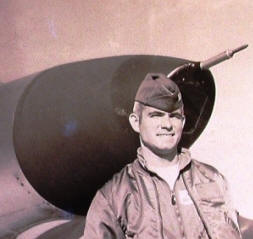 RF-101 Voodoo & RF-4 Phantom Pilot
(F-4 picture drawn by Sam's nephew Lance Dehne)




Another View of Sam's F-4 Phantom



PILOT HISTORY
Aircraft Flown: ..........-- Certificates & Education: -----.............-----Flight Time:
Civilian B-707, A-300.................Graduate US Air Force Academy .......14,000 + hrs Pilot (Military and Civilian)

RF-101 Voodoo, RF-4C Phantom... PILOT, US Air Force.............................8,500 hrs Commercial
B-52, Learjet,............. .... Airline Transport Rating...................... 2,500 hrs B-52

1,300 hrs RF-101 and 1,200 hrs RF-4C
Pan American World Airways [1967 to 1991]: B-707, A-300 ...................................

(Airline Transport Rating Flight Instructor Flight Engineer Rating Navigator Rating))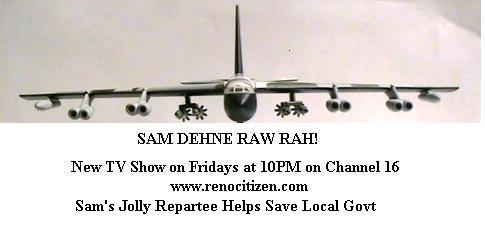 Making the world safe for Democracy.
Reno was so scared of Sam's Truth that they eventually shut his Patriotic TV show down.
But Sam replaced that with Youtube (click)


Military and Airline Operational Experience
................June, 1958 - June, 1962, Graduate, United States Air Force Academy
............... June, 1962 - Oct, 1963, U.S. Air Force Pilot Training
................Oct, 1963 - July, 1967, Air Force Pilot (B-52)
................Sept, 1967 - Dec, 1991, Pilot - Pan American (B-707, B-727, A-300)
................Dec, 1967 - Dec, 1987, Pilot, Nevada Air National Guard (RF-101, RF-4C)
................1981 Obtained Learjet "Type Rating"
................June, 1988 - Retired, Lt Col, USAF
Special Duties and Achievements
* Graduated - United States Air Force Academy, 1962.
* Received Air Force Award in 1966 for Fuel Conservation Concept. Planned, organized, and established procedure that was adopted by Military. On-going concept has subsequently saved USA more than $1,000,000,000.00.
* 25 years - Perfect Flying Safety Record, Air Force and Pan Am.
* Musician/Entertainer - Political Rallies, Night Clubs, etc. (Guitar and Singing - repertoire below)
* Chairman of Pan Am Pilot/Second Officer Union - 1988 thru 1991.
* Publisher and Editor of THE RENO CITIZEN Internet Magazine.

Personal Data
Birthdate: 24 Sept, 1940.................... Weight: 160 #
Height: 5' 10".............................Health: Excellent

Please read what former governor Mike O'Callaghan had to say about Sam's military career coming to an untimely early end. "The entire matter has been stinking up the Nevada Air Guard...." (Click here.)


Read how the insightful leader of the Reno Libertarian party describes Sam (Click here).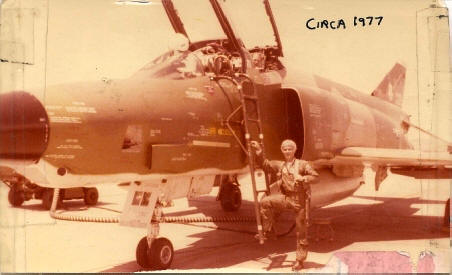 The Day Before the Visit to Barber Shop



Sam's Grandkids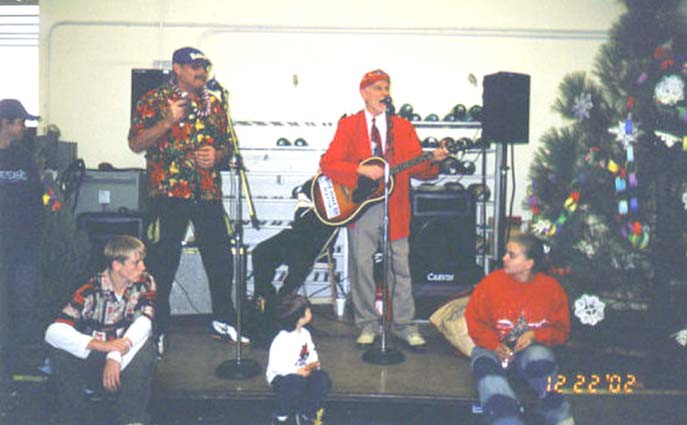 The Too Wild Yankees! Band ...
puts the "D" in Dance... with high-fallutin' rootin' tootin' singalong numbers that have a rockabilly sound all their own... like NOBODY else ever. From the unique semi-twang vocal-stylings of lead singer and guitar player "Singing" Sammy to the equally talented heart-throbbing beat of Tommy "The Tuneman's" harmonica, whistling, and drum sticks... you will hear more old-timey Americana songs in 45 minutes than you ever dreamed possible. These two entertainment virtuosos take the audience on a ride from Country... to Rock n Roll... to Patriotic... to Sunday Go to Meeting songs... that literally force young and old audiences to sing along, tap their toes, and twiddle their fingers.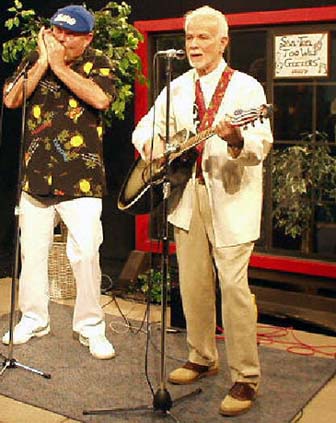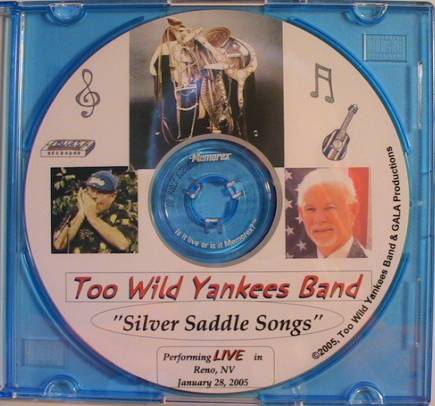 "Click" on CD to read about the Historic Reno Rodeo Silver Saddle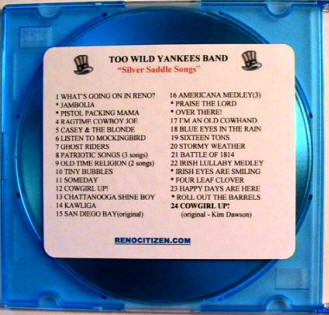 Find out about many more of the greatest musical CDs ever. (click)
Click back to The Reno Citizen