The Las Vegas Citizen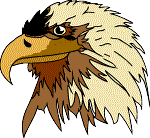 Ann Reynolds, editor... Sam Dehne, publisher

Best Viewed using
RECENT LETTERS TO LAS VEGAS SUN EDITOR,
MIKE O'CALLAGHAN
To contact Ann Reynolds, "click on" her Mailbox

---

Editor Mike O'Callaghan
Las Vegas Sun
800 S. Valley View Blvd.
LV, NV 89107
Dear Editor O'Callaghan,
It's time for Clark County to register to vote. With the hub-ub about Red
Rock, we will be treated to a public display of whether or not the County
Commission has any idea of the connection between denying building permits
and controlling growth. Members of the State Legislature seem to have
grasped this concept. Is it really a difficult one?
It is said, although I'm not sure that I believe it, that some earlier
civilizations were totally dominated by females until society figured out
that men had something to do with the propagation of the human race. It
supposedly had something to do with the nine months before the child
appeared, and no one noticed the connection between "knowledge in the
Biblical sense" and pregnancy. Hmm.
In this case, I suspect that it would be about nine months before the first
local casino appeared near the proposed RV park, cleverly disguised as a
gasoline station, or perhaps a Laundromat, or maybe a convenience store or
a rental office, so it isn't a bad analogy at all. For all I know, this
"resort" has a casino in the plot plans.
The myth continues with the story that once the men found out that they
really did contribute to the process of creating human beings, that they
rose up in anger, and subjugated women for thousands of years, at which
time the analogy falls all apart. When the County Commission discovers
that issuing un-zoned building permits is the cause of unwieldy urban
development, I don't think that they will be angry, because they haven't
been denied any of the spoils or power.
In fact, I suspect that they already know that they are parceling away our
valley to the highest bidder. I suspect that they are doing it on purpose,
and I suspect that the people who protest it are considered to be the
problem. But not a big problem, just an annoyance that can be dealt with.
Register to vote, Las Vegas. The County Commission really doesn't
consider the voters to be important, and there is only one way to drive
home the point that we live here.
The hard work is already done. They have already phased out monarchy on
the American continents, and they fought a huge war against slavery. If
you want to control what happens in the Las Vegas Valley, then all you have
to do is register to vote, sign some petitions, and Presto, Chango. Then,
these individuals have to go away. Even if we get an even sillier group,
maybe we could get some folks that aren't so proud of themselves. Maybe
they would go to the trouble of lying, or something. At least then we
would be governed by a commission that has a clue.
Sincerely,
Ann Reynolds
annreynolds@vegas.quik.com
Las Vegas Citizen

---
Where Is Las Vegas?
Las Vegas Sun
800 S. Valley View Blvd.
LV, NV 89107 7 June, 1997
Dear Editor Mike O'Callaghan,
The Las Vegas that we know is gone. It makes no difference whether or not
a person just moved to town, or has lived here for years, or is a frequent
or a not-so-frequent visitor, or whether a person only knows the city
through the movies or the Mafia novels. The town that we know is gone.
The town that will rise from the dust storms and the gated communities and
the imported population will be a new entity. We will become a city of 2
million in a decade or so, but we will not grow culturally until we face
the mirror and identify the blatant moral deterioration that consistently
grants privilege to the gambling business, and consistently ignores the
plight of those who fall in the wake.
We have to find a new place to stand our ground as citizens. Hiding behind
the local corporate gambling machine will not provide shelter for long,
even on a physical and material basis. The spiritual implications of a
family-oriented culture rising from the pain of its neighbors is
frightening to any people who actually believe in a higher spiritual plane.
We are reaching a point where we have to define our limits. The people
have the right to live away from casinos. Let's make that clear. Let's do
it this session.
If we waste our current chance to become a viable contender in the
technology market, then Nevada will have no industry when the current wave
of con men are through with us, and we will have no money in the state
treasury, either.
I suggest that each assemblyperson and senator truly weigh the possibility
of voting yes on taxing the casino industry for the benefit of community.
It may be true that the 1/4 percent increase is very little to ask of each
person, but in light of the fact that the casino industry is literally
running rampant, it's too much to ask. It's time to make fresh demands on
the dangerous and aggressive casino community. And it's time to stop
pretending that they are normal businesses who make a normal impact on a
community. Our statistics concerning the welfare of our young people tell
us differently. Our statistics concerning the mortality of our gambling
seniors tells us differently.
If this legislative session fails to make significant inroads toward ending
the shameless reign of the gambling lobbyists, then the people of Nevada
will feel abandoned, and rightly so.
Sincerely,
Ann Reynolds, The Las Vegas Citizen
annreynolds@vegas.quik.com
http://www.renocitizen.com/vegascitizen.htm

---

The tables are turned. June 13, 1997
Las Vegas Sun
800 S. Valley View Blvd.
LV, NV 89107 7 June, 1997
Dear Editor Mike O'Callaghan,
Emotions run high during legislative sessions. There are a lot of things
said and done during the heat of moments that all of us have to live with
for months and years afterward. However, purely "rational" decisions can
have serious repercussions as well.
The gambling industry has managed to convince the legislature for many many
sessions that supporting corporate gambling interests is the rational thing
to do, but is it? The bottom line of a casino is gleaned from the
paychecks and savings accounts of its patrons. When Nevada traditionally
served the tourist industry, we could live with this industry because the
people came a long way to gamble, and they left temptation behind when they
went home, at least theoretically. But this chicken has come home to
roost. As Nevada's local neighborhoods become targets for the profits of
corporate gambling, we have to face close and concentrated doses of the
effects of institutionalized gambling. It is now the out of state
residents and stockholders that enjoy the profits, while the State of
Nevada pays the social costs of systematic exploitation of impulsive
behavior.
The resident gambler is much more cost effective to exploit. If he is
chasing the money he lost the night before, then he's sure to be back,
because he not only lives within driving distance, now he lives just around
the corner. And if he wins it back, he will probably stay to lose it
again. And even if he leaves with the rent money in his pocket, the
adrenaline rush of almost losing it is incentive to come back the next
night, or the next week. This pattern evolves into a certain resignation.
. .the patron knows that he is going to lose, and he rations how much he
can tolerate losing, so that the casino gets a twenty dollar bill on a
regular basis, say, every night. And as the twenty goes more quickly, then
he starts to know the pay-off rates of the machines, and he watches the
progressives grow. He falls into the drilling routine of when to keep the
pair, and how much to tip the cocktail waitress so that she will still like
him, and how long he has to play to keep his breakfast comp in line, and
when to eat so that the shift boss knows how long he's been there.
And if the casino is in the neighborhood, then there is ample opportunity
for jobs for the teenagers in your area. It is a place where they can
learn to smoke. They can learn the proper attitudes toward non-smokers,
(if you don't like it, go outside), they can learn the proper attitude
toward women, (they can be intimidated at will, and it's fun to watch them
in their half-naked costumes), and they can learn that there is no good
reason to graduate from college. (The dealers on the Strip make more than
the pit bosses.) They can learn how to pass the hair test. It's a great
place to learn about when to hit a soft 17, and how to play the horses,
(it's a science, you know,) and what to talk about at the bar. And if the
young person isn't aware of how very appealing a negative attitude is, then
there are plenty of people to tell him how the world is for sale, that
there is no future in idealism, and that money rules all, especially here,
so get used to it.
And he learns the unwritten basics of the casino business. . . never
apologize to a customer, don't smile unless they tip you, and the best
cure for a hangover is a little hair of the dog. And one more thing. .
.there is no more obnoxious customer than the guy who is nice to you
without tipping. . .insulting this customer with silence and ridicule is
required by peer pressure. . .there is no need to be nice to this person,
he is of no value, and he will always come back anyway because he is
addicted.
It is amusing to listen to corporate business types talk about
"hands-per-hour" and getting the names and addresses of patrons so that
they can be fully developed by the corporate marketing staff. Aren't we
lucky that the locals of the State of Nevada are being developed and served
by the local gambling industry? And those that don't agree simply don't
understand how much fun losing money can be. There was a time when the
locals didn't gamble, but those days are over. It is more and more
prevalent that the native children grow up to work in the gambling
business, adopting the mores and the language and the lifestyle of the song
about young women, fast horses, old whiskey, and new money ruling the day.
How long will the party last? We are going to find out, maybe sooner than
we think.
Sincerely,
Ann Reynolds Las Vegas Citizen
annreynolds@vegas.quik.com
http://www.renocitizen.com/vegascitizen.htm

---
Editor Mike O'Callaghan
Las Vegas Sun
800 S. Valley View Blvd.
LV, NV 89107 7 June, 1997
Dear Editor O'Callaghan,
For all of the hope and prayer that the gambling business is being
controlled, there continues to be evidence that Las Vegas can't let go of
its automatic endorsement of corporate gambling as a privileged entity.
Sunset Station managed to get its press release printed on the front page
of the Sun. I especially liked the statement made by the manager, Don
Marrandino, "We've hired 1,800 employees who share our core values --
honesty, integrity, enthusiasm." Try not tipping the crap crew, and let me
know what happens.
Reading the Review-Journal, I noticed that a new bank will open in August.
Nevada First Bank raised $8.5 million in 16 days from 100 investors. They
are going to service small business, real-estate investors, developers,
builders, and consumers, according to the article by John G. Edwards. I
noticed the name Assemblyman John Lee, Democrat Las Vegas, on the board of
directors, but the piece didn't mention who the investors were. Perhaps
Assemblyman Lee could tell us.
There's a huge picture in the RJ of a man working at the tip of the Luxor
pyramid, with a caption that mentions $300 million dollars spent on a
renovation. That's union wages. There was no article, just the picture,
and the money. Most of the union construction workers working in Las Vegas
live in California, which suits the gambling business just fine.
The casinos are screaming in Carson City that they will be affected by a
bill to control casino growth. Well, yes, they will be. That's what bills
to control casino growth are for.
But for all that, Las Vegas, with the aid of its newspapers, is sorting it
out, throwing it into the air, spinning it all around, and seeing what
makes it to the ground intact. We are lucky to have two good newspapers in
town. Both are biased, but the blatant emotion of the Sun is a good
counterpoint to the transparent apologies for business excess that often
appear in the Review-Journal. Las Vegas isn't afraid, for all of its
ginger treatment of casinos. And for all of the kow-towing that is done
for the sake of pleasing advertisers, there is always the pressure to sell
newspapers and establish credibility in this town that has seen it all, and
sold it all, before.
It is very important for all who do business here, casinos included, to
look at the casino business with a cold and realistic eye. If Las Vegas
has a future it is not in local gambling. Local gambling is monopolistic,
it is unfair competition to other businesses who may give us some relief
from the dominance of the casinos, and it is debilitating to our
neighborhoods and families, threatening the very structure of a stable
community and a stable workforce. We can add "denial" to the list of core
values shared by Don Marrandino and his 1,800 employees, whose principal
business goal is to monopolize entertainment and dining options for all
ages while targeting the paychecks of local families. Sunset Station is
aptly named, it's near the end of the day for a great residential
neighborhood unless the residents stop gambling. It could happen. Vote
with your money, and eat somewhere else.
Buy a computer, and get on the internet. Go to a hockey game. Write a
novel. Take a class. Adopt a child. Read to the blind, enjoy your loved
ones, and don't tip any rude dealers, they are not your problem.
But in any case, have a great week, I'm going to.
Sincerely,
Ann Reynolds, The Las Vegas Citizen
annreynolds@vegas.quik.com

---


Senate Bill 383 31 May, 1997
Dear Editor O'Callaghan,
I have compiled a synopsis of Senate Bill 383. This is not an official
version, it is simply the way that I see it. This bill is a product of the
local corporate gambling industry. When I say local gambling, I'm not
referring to the bar down the street, or even the slots at the grocery
store. I'm talking about the corporate casinos that are included in the
private plot plans of these residential developments that the public is
being asked to subsidize. The particulars of Senate Bill 383 are shaped
by gambling lobbyists, who are so used to controlling the legislature, and
tightening that control with every session, that this bill is at this point
a knee-jerk response to citizens attempts to protest the raging cancerous
con game that passes for legitimate economic activity in the Las Vegas
Valley. The Nevada Resort Association merely pushed a button, and bingo,
Bingo.
The Southern Nevada Planning Authority will have the following members:
The mayors of Las Vegas, Henderson, North Las Vegas, Boulder City, and
Mesquite. That's fair enough, they are elected.
The Chairman and Vice-Chairman of the Board of County Commissioners. Nope.
One person shouldn't represent the commission. All of them should be
there. I mean, it doesn't make any difference at this point because all of
them are chanting in unison, but if a slow-the-growth person is elected
this year, he should be heard.
The Southern Nevada Home Builders Association can appoint a person who has
an equal voice with elected representatives. Who elected him?
The Nevada Resort Association can appoint a person who has an equal voice
with elected representatives. Who elected him?
The Nevada State AFL-CIO, the majority of whose workers live out of state,
can appoint a person with an equal voice in this matter. Quality of life
for these folks means high-wages earned here, and then they go home. With
them, it's money, the unions proved that by coming out politically to
support the "second straw" when they were awarded the building contract.
Publicly funded union contracts should be awarded only if there are at
least 50 per cent Nevada residents employed. They enjoy a sweetheart deal
with State money, but Nevada residents are stuck with minimum wage jobs and
employers that they can't afford (by State law) to sue for harassment.
The Nevada Taxpayers Association has an equally-powered voice that it can
appoint. It has come out publicly chastising the public for not wanting
the sales tax. Gee, I wonder who these folks are? And who elected them?
The Las Vegas Chamber of Commerce, there is a bunch of small business
people that should have more sense than to support a sales tax increase
instead of supporting a tax on casinos, who compete with them daily for the
money of their customers, but that's not the point of this letter. Who
elected them? Their appointee, as far as I can tell, will have an equal
voice with elected representatives.
The Nevada Development Authority, now what is this appointee going to do
when asked to control local development? And who elected him?
So far, we have seven members that have been elected by voters and six
members that have been appointed by various agencies and associations who
claim to benefit directly from casino-related growth.
Now I'm going to skip a paragraph or two in order to clarify the nature of
the voting body. We come to the (L) paragraph. Each mayor and the County
Commission Chair gets to choose one person to represent the concerns of the
residents of their city or Clark County. The choices involved certainly
won't be representational where the county is concerned, because we have
only two commission members, and only the Chair can pick a member. I am
under the impression that the Commissioners are elected by district. It
has been said that the Chair of the Commission is for organizational
purposes only, but that will no longer be the case if this bill passes.
Whoever gets Chair gets to pick a buddy to vote on this board. Well,
"buddy" is not accurate terminology. According to the language of Senate
Bill 383, such members appointed by the mayors and commissioner, "must not
be affiliated with any organization or special interest represented by the
members specified in paragraphs (a) to (k), inclusive."
Paragraphs (a) to (k) not only include the casino/developers, but the
elected officials, too. So the casino developers are represented, but
anyone who belongs to an organization that one of the mayors or
commissioners may support that is specifically against growth cannot be
appointed. These appointees are supposed to be neutral, by definition. It
is the job of these neutral individuals to represent the interests of the
residents of the Cities and of Clark County.
Excuse me, but I have a question. Isn't the purpose of a Regional Planning
Agency to represent the interests of the residents of the Las Vegas Valley?
What a naive assumption. It becomes increasingly clear that the purpose
of the Southern Nevada Planning Authority is to represent the interests of
the Casino/development sector.
There will be a test in ten years, readers. The casino sector has referred
to this test as a "market adjustment," when the growth slows down by
itself. I prefer the term "economic and environmental disaster." But
let's continue with semantics.
Now it's time to drag out my dictionary and look up "plurality." This is a
great word, it sounds so democratic, and I'm sure that some people hear it
and think, that means that the person that won a plurality got the most
votes, right? Well, yeah, but that doesn't mean he got over half the
votes. If he was elected by a plurality it means that he got at least one
more vote than anybody else. This is an important distinction, because the
next two members of this Southern Nevada Planning Authority will be chosen
by a plurality vote after the existing 19 members that have just been
described are chosen. Notice that I didn't say elected.
We have 5 mayors and 2 county commissioners voting along with 6 various
members of the casino/development sector, and 6 neutral people, and Heaven
only knows where they will find them, but they can't belong to any
association that any of the mayors support. How hard will it be for the
casino/development sector to choose the guy that represents environmental
concerns? All the development people have to do is divide the mayors and
the citizens with a few promises of zoning changes. Will this board be
divided along financial lines, with the less powerful being given less
consideration? Maybe so. A Regional Planning Commission should be
addressing environmental concerns as a priority. Somehow, I think that
environmental issues on this particular board will be of secondary
importance. Just a hunch.
And even if they do elect an environmental person that knows something
about environmental issues, that person doesn't get to vote on the guy that
represents racial and ethnic minorities. The original 19 get to vote on
him on the same plurality basis. Does the word "token" ring any bells at
this point? How likely is it that the environment guy and the minority guy
will be third cousins of the development guys, in town because they want
jobs?
And everybody who isn't elected by the people gets paid.
And what will this commission do? Will it evaluate the nature of local
casino economics, determining that without rapid and subsidized growth, the
local casino industry will deplete the life savings, bank accounts, and
patience of local residents and run out of pockets to pick? No. It will
deal with whether or not public funds are adequate to meet the expected
amount of growth. Higher utility rates, higher sales tax. It's already
here.
The municipalities will be billed according to population, and bribes will
be readily accepted from the gambling industry.
I suggest instead that we place an immediate moratorium on gambling
licenses and casino-related building permits. We place an immediate
moratorium on building on the outskirts of the Las Vegas metropolitan area.
We lower the sales and use tax in order to encourage manufacturing and
retail sales. We put the unions (with 50% Nevada labor) to work reclaiming
the wetlands. We approve permits for building pedestrian housing and
secure parking near the Strip in order to accommodate our tourist trade. We
create a useable and efficient bus system that accommodates the Strip,
downtown, and the University. We create a gambling-free zone around a
wetlands park that is near downtown and follows the Strip. We encourage
small business and pedestrian living and resident police protection in a
well-built, well-inspected area that will serve people who come to work in
the gambling casinos, and who move here to gamble by placing them near
existing casinos on the Strip and downtown. High-rise, water-efficient
housing that offers excellent views, well-insulated walls, and maximizes
use of existing infrastructure.
For the sake of the property value of our existing homeowners. For the
sake of the children of addicted gamblers. For the sake of the quality of
our water, which no one can stand to drink even now. For the sake of
diversifying our economy by making us less, not more, dependent on
gambling. For the sake of creating a viable and interesting urban tourist
draw along the wetlands made up of creative small business. For the sake
of bringing the gambling business under control and keeping it there.
Sincerely,
Ann Reynolds
For more of Ann Reynolds' Letters to "Gov" Mike, Click Here.
Ann Reynolds was born in Nevada. She writes weekly Letters To Editors for various news publications. She is a political activist who obviously has Nevada's welfare in mind... especially the welfare of taxpaying Nevada Citizens.
She can be reached at annreynolds@vegas.quik.com(Click)