DRUG TESTING RUN AMOK.
MARINE CORPS VETERAN WRONGFULLY FIRED.
A STORY OF BETRAYAL.

Epitaph and Epilogue, 2 March, 2017:
The story of the Marine Corps Veteran depicted below
ended ingloriously when the Marijuana Drug Testing Cartel ambushed
him again with another rigged and prostituted marijuana "test". To wit:

BRING IN THE TRAINS
It is a shameless sin that Drug Testing Bureaucracy does not have to obey the United States Constitution.. or the 10 Commandments.
If these tyrannical clerks and paper-pushers had to abide by the Laws and Rules of the Constitution, many of them would be in prison.
1. It is A Monumental Bedrock Battleground Basis of American Law that the Accused gets to face his Accuser.
2. The Drug Testing cartelís diabolical system obliterates this Sacred Right. The "tested" Workers are randomly accused and thereafter
they have NO Rights whatsoever. None. Nada. Zero.
They are NOT able to face or challenge their accusers. They have absolutely no recourse.
3. These victims cannot even get their very own frozen peepee back; so they can have it examined by their own unbiased specialists.
The workers are fired on the spot.
4. USA companies and bosses have cowtowed to this archaically abominable double-dealing for decades and are scared to
raise a finger; even though they have lost unknown MILLIONS OF GREAT WORKERS. Workers who often had their lives destroyed.
5. The situation is often epidemic with sabotage, blundering, and just plain arrogantly administrated despots
6. The sleazy diabolicalness is arguably tantamount to what the peasants faced at Stalin's Soviet Union Inquisitions.
Commissar: "Deliver them to the trains!"
7. America will never know how many great workers were cheated and then were thrown under the bus;
with NOT even a "Thank you, Sir, for your Honorable service".
(More about outrages like this can be found at: "Drug-Rats" http://www.renocitizen.com/drugrats.htm )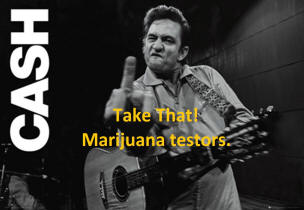 Watch A Victim Proving His Case beyond scintilla of doubt (part 1)



MARINE CORPS VETERAN WRONGFULLY FIRED.
A STORY OF BETRAYAL.

WHY DO BOSSES TRUST PEE POLICE MORE
THAN THEY TRUST A MARINE CORPS VETERAN?!?!
(It is easier to rig a marijuana drug test than an election.)
When will Reno bosses have the guts to stand up the the Drug Testing Clans? When?
Here's a visual on how a Drug Test starts
(it ain't pretty.. no privacy when peeing in that cup)
The Drug Regulator Peeping Tom, Dick, and Rat-Face says:
Pants to your ankles. Shirts to your shoulders. Now let me watch you pee.
PART 1 - THE TREACHERY: So this Red-Collar Marine Corps Veteran from Reno gets a call in the middle of his assignment from
a bureaucrat BACK EAST who says something like this;
"I have never seen you. But your boss's friends at the Pee Police back in Reno told me (We All Know It's Really A Treacherous Lie) that
there is "evidence" in their pee jigger

that you were stoned last week while you were working your fingers to the bone all day long, everyday."
"They opine from your pee color that there that you were under influence of marijuana while you were driving your work-rig 100s of miles each day
in rain and snow.. and flooding.. moving heavy equipment all around the territory and protecting lives and property."

"They know that you have been helping people way over there in Nevada, BUT:


"I doesn't matter that all your work record displayed no possibility of drug use and that you have done a perfectly safe job for years."


"I am suspicious enough to wonder if there are people back there who might have it in for you. And I even asked you so.
"And you gave VIABLE ANSWERS that indicated that there was a strong probability."
(The bureaucrat immediately blew me off and decided his question and my answer were not important by ignoring them.)


"I doesn't matter that you gave answers to my questions that blatantly indicate drug test tampering and/or sabotage. Or both."

Because:
"THAT LITTLE JIGGER OF PEE that the Drug Testing Pee Police have negates all of your wonderful body of work."
"IT OVERRULES EVERYTHING!"
"AND YOU HAVE NO RECOURSE."
BLAME IT ALL ON THE PEE POLICE BACK IN RENO WHO HAVE YOUR PEE."
"I, SIR, HAVE NEVER SEEN IT. And never will. Neither will you. Ha!"

PART 2 - THE DISLOYAL FEAR (names have been excluded to protect the guilty):
It is a documented fact that the company the Marine Corps Veteran was working for that we won't name (but you can find it if you want)
sees the Marine Corps Veteran being sent off to difficult assignments day after day, year after year; often in brutal weather.
Nobody EVER reported any indication that there was any impairment. Nobody. Not once. Never!
But when the bosses are told about the jigger of pee that the Pee Police across the street in Reno prostituted, what do they do?
Do they have the Marine's back? Do they even offer a retest? No!
No! They do nothing to try to help the Marine Corps Veteran get out from under the bus he's been thrown under; as they shiver in their panty hose
under the thumb of the Drug Testing Clan.. afraid to have the gumption to stand up.
They let that jigger of pee (right down the street from their headquarters in Reno) supersede and overpower all the great work they have seen this
Marine doing for years.
(If there ever was a case made for collusion, this is it. Or should they be given the benefit of doubt, and just call it fear?)

1. You're fired! Our fear of the Drug Testing Clan is greater than our pride. Greater than honesty and integrity.

2. The sabotaged pee test was wrong in too many ways to begin to describe. A Sacred Marine Corps Oath demands that this
back-stabbing be exposed day after day in all venues that can be found. Starting immediately (click for Part 1 [of 4 on 1st day of oration])!
2a. How long are the Drug Testing clans going to be allowed to destroy America workers and families?
It has to stop.

3. The REAL evidence proves that this Marine Corps Veteran was NOT using, and was not under the influence of any drugs. Period!
The REAL evidence that the Marine Corps Veteran was not using drugs was has been his life-long body of work; his lifelong history
of Perfect Safety Record. AND this personal backup marijuana test of same day that proves and corroborates he as clean as cleanest at person
at company headquarters. 10 Feb, 2017 (date of peepee test)



4. These cowardly and prostituted attacks and abominable stain on a Patriotic American Veteran are deserving of damnation to hell.
This Marine Corps Veteran will fight with all his soul against these anti-American nazi style tactics.
The Battlefields will be every public and honest media forum that can be found.
There's more: govt video Report - Part 2 (click)

4a. Who knows how many dozens of 1000s of other innocent victims have been scammed by subterfuge like this.
4b. They will no longer be victims.. if honest govt and media do their duties.

Why do these bureaucrats like this conspire to do it? Why do they get away with it?
Because nobody has courage to stand up against them.
And they do it for the money and for the power.
And because they can.
But even most of the drug testing regulators abhor the
way they are ordered to follow out their orders.

In case you missed it, here's a visual on how a Drug Test "works"
(it ain't pretty.. no privacy when peeing in that cup)
Drug Regulator says:
Pants to your ankles.
Shirts to your shoulders.
Now let me watch you pee.
(maybe even, smile for the cameras)

Nevada needs a warrior and some bosses
to have the dignity stop this assault on dignity!
This is not a challenge to drug testing.
IT IS A FIXIT ALERT!!!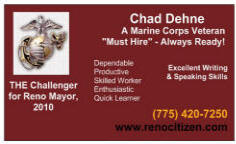 Brief Aftermath - epitaphs and etcs
VIGNETTES FROM 32 YEARS OF PERFECT CDL (Commercial Drivers License) DRIVING AND SAFETY PERFORMANCE.
Some amazing experiences I gained by having my CDL. Most definitely my fondest of which came during my tenure as a School Bus Driver. I can honestly say that just about every one of those kids Loved me. And I think it was because they believed that I loved and cared for them, just in the way I spoke with them and through the very brief direct interaction I had with each of them every day as they entered and exited the Bus. I have some great memories from that job. I can still picture the faces of the young Elementary kids when I would be ahead of schedule and pull over and let them run Fire Drills by Exiting out of the Rear Emergency Exit of the Bus in an orderly fashion. They loved doing it so much they got themselves off in perfect order like Little Soldiers. I would close the back door each time and pick a different kid to pull the handle (which they thought was AWESOME because it triggered this loud ass alarm). Oh Man! I am so f**king proud of the job I did with those kids. And that doesn't even bring into account trying to drive the damn Bus out here on these crazy streets full of traffic.
And a lesson in Human Nature. I remember the First time I pulled the Bus over to run a few Fire Drills. I had been wanting to do it because it was such a Win Win. 1.Teach the kids Safety/Emergency Procedures. 2.I knew the kids would love it! I pulled the Bus over and there was this big sigh and scared faces as if they, or someone, were in trouble. They had looks of confusion on their faces until we got things going which turned into smiles. On EVERY SINGLE FACE. After that the times we did it after that they would just cheer. "YAY!!!!!!". And I remember one of the times them chanting "CHADILLAC!!, CHADILLAC!!!!!...."
The cheering coming as I pulled the Bus over as opposed to the original trepidation
Not to mention the fact that I did this with about 7 different groups from all different Schools (All Elementary) of kids because I got bounced around a little. Like a Substitute. Even harder. Trying to build the confidence a complete new group of kids have in you repetitively. Talk about Training
And then! There I was working the Downtown Route delivering Beer, Wine and Liquor to the Casinos, Restaurants, Grocery Stores, Bars, Convenience Stores, Gas Stations and Strip Clubs (Have you seen how many of these places there are?!!) Anyhow, there I was doing this right in the very midst of the Railroad Trench Project.
INSANE!!

DRAFT LETTER OF OBJECTION THAT A GOOD BOSS SHOULD WRITE
Subject: About Chad Dehne's Disputed Marijuana Test
To: Concerned Citizens and Bosses and DOT
DRAFT LETTER OF OBJECTION TO DRUG TEST PROCEDURE THAT AN HONEST EMPLOYER
SHOULD WRITE:
Subject: Marine Corps Veteran Chad Dehne is an Excellent Employee
1. As the owner of one of Reno's premier companies, I cannot remain silent.
2. I want our streets and highways to be as safe as anybody else. But the claim that one of my best
and most valued employees failed a drug (marijuana) "test" does not pass a SMELL TEST.
3. This Marine Veteran has been closely observed working for many many years, and I would like to
stake my reputation on his integrity and talent. He has an impeccable Safety Record for his entire career.
4. Therefore I would like to be able to say that I have severe suspicions about the veracity of the marijuana
test that he was subjected to.
Note: Dehne was not using marijuana on the job. Period!
PS
The archaic Marijuana analysis process MUST BE CORRECTED. It subjects millions of potential victims to
possibilities of anti- Constitutional blundering, sabotage, and just plain wrongdoing (WITH NO RECOURSE
FOR THE VICTIM), and with potentially diabolical career-ending "death penalties". Every boss with integrity
would like to stand up against this out-dated, mendacious, and perfidious encroachment on human lives.
PSS
AS FINAL INSULT TO JUSTICE - THE TESTERS EVEN REFUSED TO RETURN CHAD'S OWN
URINE SAMPLE; SO HE COULD HAVE AN OUTSIDE/NEUTRAL EVALUATION.
PSS
IF this man was using marijuana while doing the impeccable work that he did year after year
with perfect Safety Record, maybe you have to re-evaluate your ignorance of marijuana.
He was NOT using marijuana on the job. Period! Strong words to follow.

APPROPRIATE REFERENCE LETTER FOR ANY FORMER BOSS:
Chad Dehne was one of the most dedicated, talented, and strong people I ever had working with me
at Western Nevada Supply.
The DOT claimed he tested positive on one of those CDL random drug tests for Marijuana.
Note:
DOT refused to return Chad's own urine sample to him; so he could have it tested by an Independent Firm.


Note: This Marine Corps Veteran was never advised if any letters were sent to potential employer.
Secrecy and anti-Americanism permeate the "system".


DOT DID NOT HAVE JURISDICTION.
And Marine's company had no duty.. right.. or reason to test him.. per box #3 (no citation)
In fact it was defacto proof of sabotage and /or perverted case of fragging.

Quote from below: "DOT DOES NOT AUTHORIZE OR ALLOW" THE TEST THEY GAVE DEHNE.