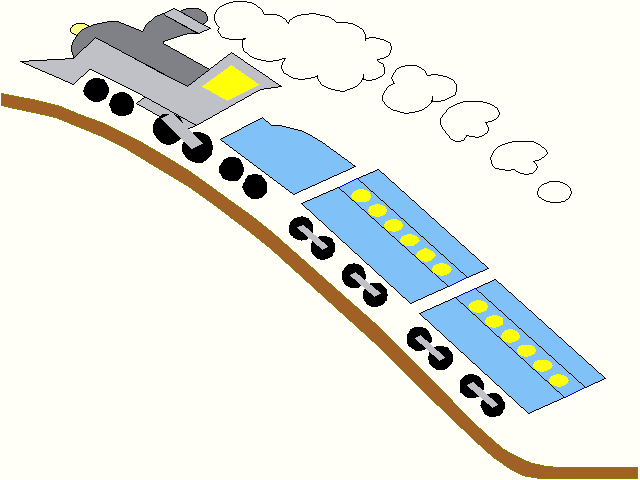 Reno's Last "ditch" Plans for
Redevelopment... Including a RATS Route
(A Must Read)

The idea of a new city hall, as suggested recently by our visionary
mayor, could be an excellent idea for downtown Reno. Because of extensive
research and planning for the proposed trench, I suggest that the new city
hall be incorporated into an underground campus built into the trench
facility. There will be plenty of public money available for the project
thanks to the Las Vegas assembymen's vote that ensured we Washoe County
taxpayers be required to pay the additional taxes.
In addition, money could be raised for some of the project by additional
chambers which could be used as underground burial plots. How comforting
it will be to know that one can rest for eternity nestled in a subterranian
vault next to Reno's famous underground city hall. What publicity this will
create.
Tourists will flock to Reno to take tours into the trench. Downtown will
be known as the Biggest Little Trench City!
I can't wait to propose this to the City Council.
Pat Puchert

---


More:
Yesterday I addressed the mayor's request for a new downtown city hall and
expressed my complete support of the facility. I felt that the new city hall
could be integrated into a subterranean district created by expansion of the
trench. The underground district would incorporate the downtown train
tracks, the new city hall, and a new cemetery.
After more contemplation I also decided to include the supposedly much
needed downtown Convention Center as part of this subterranean district.
Today's paper gave me the excellent idea that this underground district
should incorporate the idea of an enterprise zone and allow complete freedom
for all developers where all zoning restrictions would be eliminated. I
envision this to create the unique subterranean district where one could move
from one area of the zone to the next with complete freedom. I envision the
new city hall and Convention Center to include burial chambers as part of
their unrestricted schemes. This way one could apply for a city license,
attend a new car show and visit a relative's grave at the same time in the
same area.
I continue to be amazed at the ideas behind Redevelopment. Of course
extensive new studies and first class visitations must be made to areas where
such redevelopment exists. There is plenty of taxpayer's money available
thanks to the passage of recent state legislation known as the trench bill.
I look forward to the completion of this downtown subterranean project with
its unique features. This will certainly put the City of Reno back on the
map!
Pat Puchert

---
Editor's Note:
Great ideas! But do you think we could fit the Reno airport
under there? It sure doesn't belong where it is now!
(Oh, and as far as precedent for eliminating zoning rules... we already
have the Atlantis gambling saloon.)
Sam Dehne
Sam,
The possibilities are endless! Today's paper announced the resignation
of the bowling officials. Let's submerge the bowling alley as well--that way
with the consolidation of services as the result of non-restrictive zoning in
my subterranean enterprise zone, I could envision the city's head mortician
also handling business licenses and convention schedules.
Pat Puchert

Pat,
Along with re-locating the Airport (obviously some technicalities to work out...
but hangars and ticket counters fit in... and then subways to the runway),
how about "subterraneanizing":
* the RTC bus operation,
* the warehousing/distribution centers that are blighting and polluting
the above-ground city,
* Griffin's illegally-gotten Foreign Trade Zone monopoly,
* a couple of rental properties for McNeely,
* the County Commission,
* the governor's mansion... he thinks so much of the trench, he approved
the "no new taxes, except those benefiting casinos" tax,
* and eventually someday... even the grand semi-poobahs of the multi-multi-
million dollar financing scheme... the legislature, itself,
* the ill-contrived Theater Complex... to preserve the green space,
* and finally, the Casinos!!!
Sam Dehne

---

RATS Invades Reno!
In light of last week's special report from the business and economic sector
rejecting the proposal of the downtown trench, we understand that the Reno
City Council may now apply for federal funds to offset the costs for all
operational liabilities assured by the city and releasing all
responsibilities from the railroad company.
This week the City Council, in an overnight move, arranged for zoning changes
at the Double Diamond Apartment project thereby assuring low cost housing
for the newly developed area.
Since there is no public transportation or public services presently
at Double Diamond, it is rumored that the City Council plans to announce new
plans to extend its downtown trench southward through Reno and terminate at
the low cost housing project at Double Diamond. Because federal funding is
anticipated, the extended project will now be known as the Reno Area Trench
system or RATS.
The City Council may suggest a contest to integrate both Rats and the city
government and have them incorporated in a new logo so when
citizens think of downtown redevelopment, a picture of the City Council and
RATS will come to mind.
We understand the trench system will have two classes of transportation--
first class for members of the City Council and Convention Authority, and
coach class for the taxpayers.
Pat Puchert
Read the Official Trench Investigation Report