Another Too Wild Yankees Band Music Album
"Silver Saddle Songs"

Featuring "What's Going On In Reno", and Myriad Standards.
All performed with the Rockabilly, Semi-twang, Toe-tapping, Finger-snapping,
Hand-clapping, Sunday go to meeting Style that is Unique to the Too Wild Yankees Band.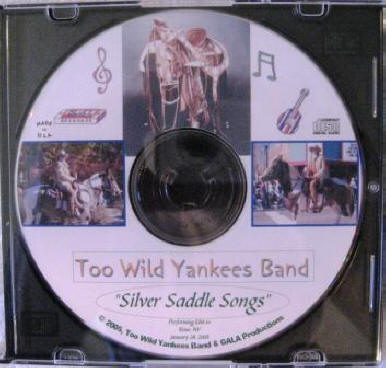 And also featuring new Hit Single "CowGirl Up".