LIST OF U. S. MILITARY AIRCRAFT THAT AIR FORCE
ACADEMY 1962 RTB's WERE CHECKED OUT IN.
(AND NOT JUST THE PHANTOM)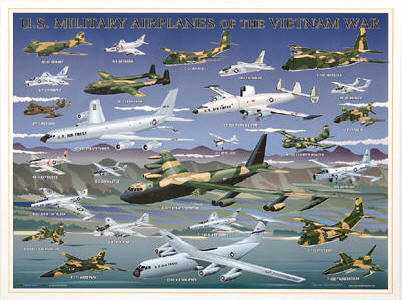 Send your Aircraft information here.. to be included. (click)



Sam Dehne:

B-52 Buff, RF-101 Voodoo, RF-4 Phantom


Don Shepherd:
F-100, A-37, A-7, F-106, F-15 (plus assorted other crap including lots of light aircraft time)


Gerry Daniel
F-4 Phantom


George Harrison
F-4 Phantom


Alex Harwick
F-4 Phantom


Randy Schamberger
C-54, C-118, C-123, A-26, HU-16, F-4, JC-130, C-131, T-29


Bob Connolly
KC-135, UH-1N gunships, T-41.


Gary Baughman
KC-135, T-37, and T-33


Jim Whitted
T-37, T-33, T-38, F-102, F-104


Charles Hale
B-52 B/C/D/F/G/H, T-39, C-12A plus KC-10 after retirement (contract instructor)



Al Mosher, AKA Cougar
Flew such wonders as the T-37, a Cessna if you will, The T-33,
The F-100 Super Sabre, the A-7 Corsair II, and the F-16 AKA the lawn dart.
I also flew the O-1 Birddog for a couple of years.
Thanks and see you at the 50th.



Next