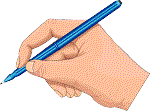 LETTER PROMPTING SENATOR BRYAN TO JOIN FORCES WITH SENATOR REID TO CANCEL THE BOGUS NEVADA AIR GUARD RELOCATION... AND THE EXPENSIVE HUFF & FLUFF STUDY. (NEWS ARTICLE BELOW):
Senator Richard Bryan, Nevada
United States Senate
Washington, DC
Ref: Airport Attempts to Relocate Nevada Air Guard
Dear Senator Bryan,
As you can see by reading the enclosed Reno Gazette newspaper article (below), Senator Harry Reid, has taken an intelligent and brave pro-active stance against the Reno Airport's attempt to continue using Federal funds to subsidize private airport operations.
In this day and age where corporate welfare and pork barrelism are out of favor and frowned upon, citizens are proud of Senator Reid's brave actions.
Through the years the Federal government has provided $$dozens of $$millions of tax dollars subsidizing the Reno Airport activities. We think it is wrong to continue doing so. If the airport wishes to continue its expansion, it should be compelled to do so in a business-like manner and NOT receive any more support in the form of precious US taxes.
This Federal airport/airline subsidization generates artificially deflated air fares... which unfortunately entices "moms and pops" to travel to Reno and often lose their lives savings in the gambling saloons.
We sincerely hope that you will also be pro-active and provide support to Senator Reid.
We offer our assistance in Senator Reid's patriotic endeavor to protect taxes.
Respectfully,

Sam Dehné Lt Col, USAF (Ret) [click to email: renocit@accutek.com]
297 Smithridge
Reno, Nevada 89502
702.825.1398
PS With respect to the other enclosure (Military fighter-bombers using Reno Airport as a weekend staging base), we have not heard from the Air Force concerning the problem of Air Force pilots using Reno Airport and performing stunt maneuvers.
cc Senator Harry Reid
Congressman Jim Gibbons
Congressman John Ensign