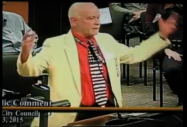 Why don't Reno Area Bureaucrats Have to Take Drug Tests...
Like the Regular Humble Workers Have To To?
Sam Dehné August 1, 2016
To: All Concerned Citizens,
The concept of "drug testing" is an issue of substantial debate. But if Reno area government bureaucrats
can require workers to go through the testing, then they, themselves... the testers, should also be tested.
IE - Who is guarding the guards?
The following resolution will be presented to Reno, and Nevada, government oversight bodies.
DRUG TESTING RESOLUTION: BOSSES OF GOVERNMENT-FUNDED BODIES SHOULD
HAVE TO FOLLOW SAME DRUG TEST RULES AS ITS WORKERS by Sam Dehné
Whereas, the USA has a $$multi-billion dollar anti-drug campaign.
Whereas, Reno area government and quasi-government bodies receive huge amounts of taxes from
the USA government and thus should be under its rules and guidance.
Whereas, many Reno area citizens are required to undergo drug tests as a condition of employment.
Whereas, many Reno area workers are required to submit to drug tests during their employment.
Whereas, governing bodies and bosses should have to follow the guidelines of the Drug Testing rules of their workers,
Therefore be it resolved, that all top management of government funded bodies will submit to a quarterly drug test
under the same rules and guidance as regular Reno workers.
And that all Reno city council and top Reno city hall staff and bureaucrats will submit to a drug test before the
first city council meeting of each month.
Be it also resolved, that all organizations that receive funding from the city of Reno and/or receive other grants and tax funding of any kind
will submit to random drug testing. This includes, but is not limited to members of, Reno Gazette newspaper, Airport Authority, RSCVA Board,
EDAWN, and similarly situated and funded bodies.
Be it critically resolved, that all Reno media personnel must submit to drug testing weekly. Their lack of capability to tell the truth, the
whole truth and nothing but the truth, is defacto proof that they need drug testing. Their ubiquitous failure to report the truth
is A drug test all of its own.
Note: As a show of good faith, citizen Sam Dehne, who attends virtually all meetings, agrees to follow these guidelines.
WHAT WILL BE THE RESULT OF THE RESOLUTION?

What are they hiding? How can they look the myriad of Reno area (GOVERNMENT AND CIVILIAN) workers
(who are subjected to drug mandatory testing) in the eyes?
It would be bad government getting "badder".
Click back to The Reno Citizen