"SAVING DAISY"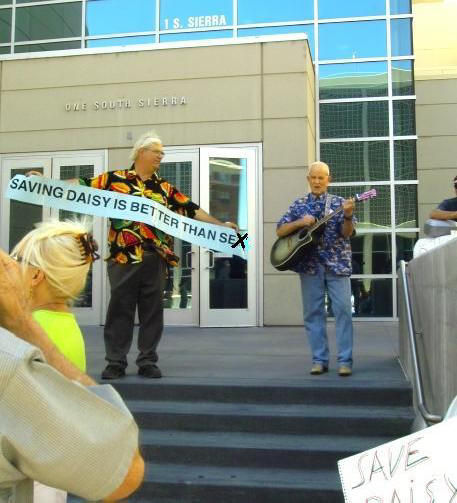 (That's Sam Dehne on the guitar)
(Note: The reference to "sex" relates to the DA saying that winning the Dennison (rape/murder) trial was better than sex.)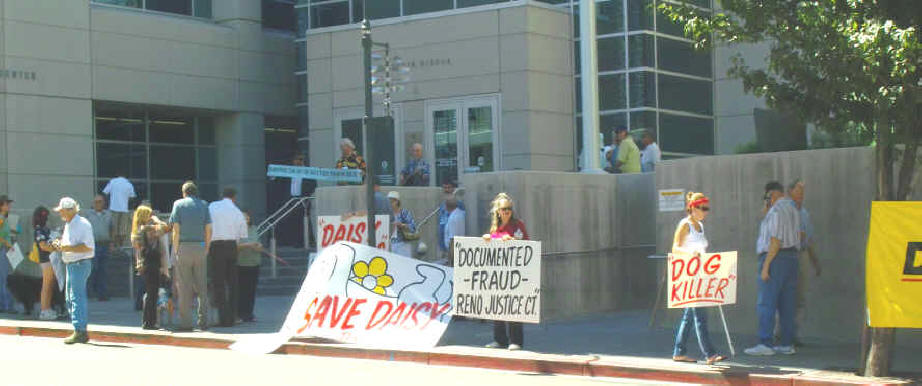 SAVING DAISY (from the DA)
words by Sam Dehne

How much is the doggie in the window
The one with the waggly tail.
We must save Daisy from the DA
So Daisy can get out of JAIL.

I must take a trip down to city hall
And see if Daisy is okay
If she can't get a stay of execution
then that would be a bad day

Please Mr DA don't be a meany meany
Give Daisy the home that she needs
She really really is a nice dog
And her owner can rest peacefully.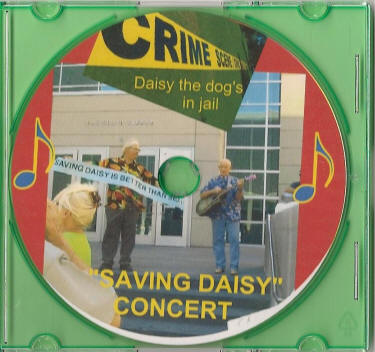 Sam's latest Music Album CD
(The Songs: all Public Domain)
What's Going on in Reno
Listen to Mocking Bird
Patriotic Medley
Working on the Railroad
Stephen Foster Medley
San Diego Bay (Morning Dew)
Marching Medley, Tipperary/Waltzing Matilda
Cowgirl Up
Americana Medley
Irish Medley
Casey - The Band Played On
16 Tons
Finale - Yanks Medley


PS
PSS